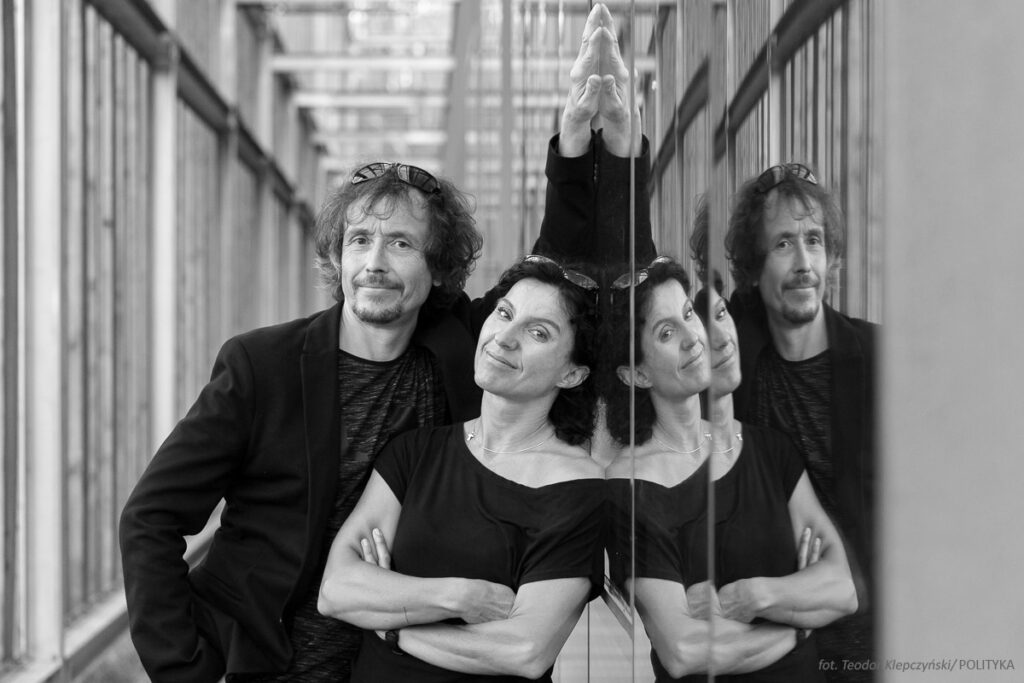 MAŁECCY architectural office architectural office has been operating since 1995
Joanna i Wojciech Małeccy are one of the most interesting architectural duos of recent years. They are co-authors of the world's best building using ceramics - the seat of Radio and TV in Katowice, as well as the award-winning Nowy Weron residential building in Ruda Śląska, which is a modern vision of a Silesian "family house".
Biuro w swoich projektach od lat czerpie inspiracje z Śląskiej tradycji zmierzając się w swoich projektach z osiągnieciami, a także problemami tego regionu, traktując je jako dizajnerskie wyzwania.
A multi-branch design team responds to the needs of individual and public clients by providing services in the field of designing cubature objects, urban spaces and interiors, implemented in the country and abroad
The wide range of clients includes, among others: : ECHO Investment S.A., TDJ Estate, Waryński SA, UM. Włocławek, Millenium Inwestycje Sp z o.o., Ministry of Foreign Affairs of the Republic of Poland, City Hall of the Capital City of Warsaw, University of Silesia, Silesian University of Technology, MGSM Perspektywa, City Hall in Rybnik, Intermarche Polska, Sony Center, Rossmann Sp. Z o.o., ING Bank Śląski, Eurobank S.A., Alior Bank S.A., BP Polska Sp. z o.o., Orlen S.A., and a wide range of institutional and private investors.
_2022_ NOMINATION EU Mies Award 22
European Union award in the competition of contemporary architecture named after Mies van der Rohe
multi-family housing Nowy Werdon in Ruda Śląska
_2020_ GRAN PRIX Architecture of the Silesian Voivodeship 2020
multi-family housing Nowy Werdon in Ruda Śląska
_2020_ AWARD Architecture of the Silesian Voivodeship 2020
multi-family housing Nowy Werdon in Ruda Śląska
_2020_ AWARD of the Minister of Development and Technology
for outstanding creative achievements in the field of architecture and urban planning
_2020_ GRAND PRIZE Brick Award 2020
Silesia University`s Radio and TV Departament in Katowice
_2019_ AWARD Be GREEEEN AWARD
in the category of the best ecological public utility building
_2019_ AWARD Medal of prof. Zygmunt Majerski
for recognition of merits for the Silesian region in the field of architecture and urban planning
_2019_ GRAND PRIZE Brick Award 2019
Silesia University`s Radio and TV Departament in Katowice
Department of Radio and Television in Katowice
Department of Radio and Television in Katowice
_2013_THE BEST PUBLIC SPACE in the Silesian Voivodeship
Sports facilities "Bażantowo Sport" in Katowice
_2012_OBJECT OF THE YEAR DISTINCTION
Modernist Enclave - building complex with single and multi-family housing in Katowice
_2011_INTERIOR OF THE YEAR in the Silesian Voivodeship
Training center ING Silesian Bank in Katowice