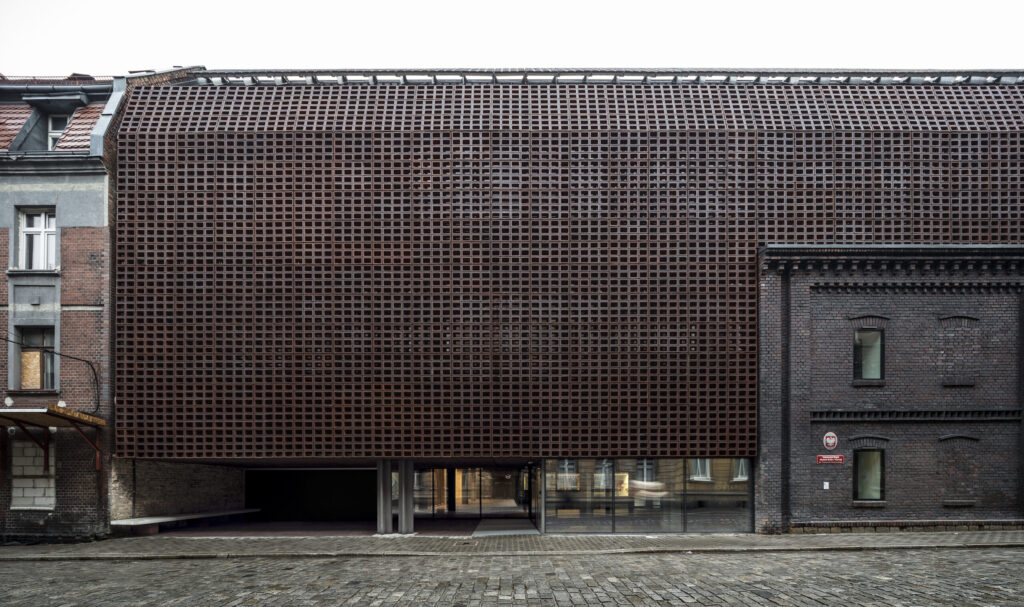 Wspólne zwiedzanie Wydziału Radia i Telewizji
Razem z SARP Katowice zapraszamy na wspólne zwiedzanie Wydziału Radia i Telewizji im. Krzysztofa Kieślowskiego w Katowicach. Oprowadza Wojtek Małecki. Na wydarzenie obowiązują zapisy.
Link do wydarzenia: https://fb.me/e/750OhEbmD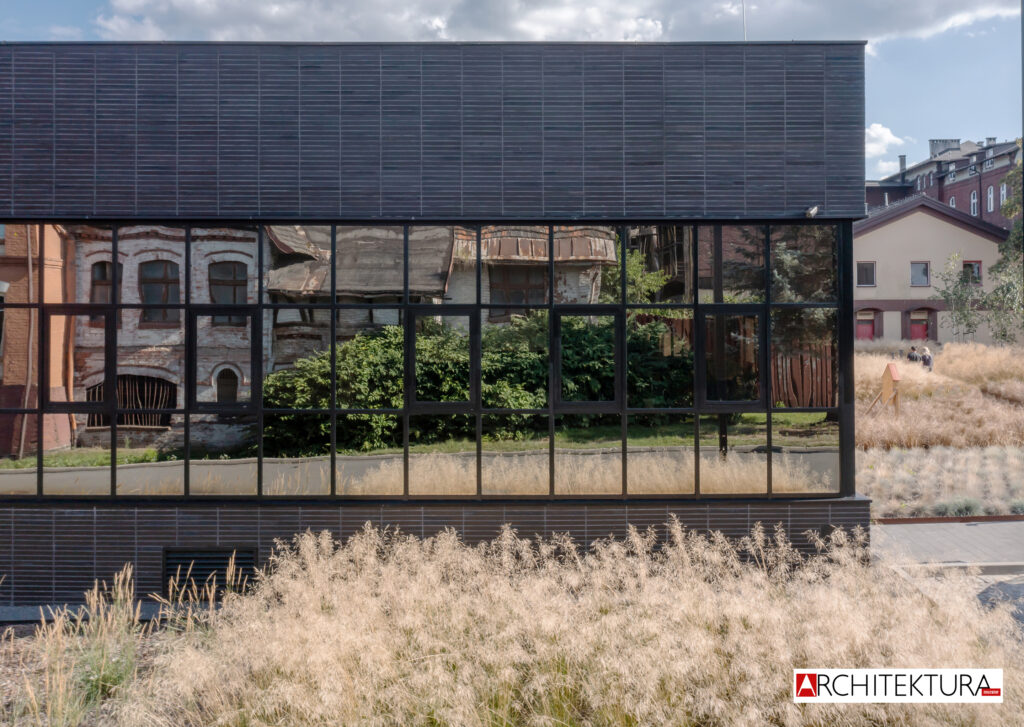 "Czarna cegła na elewacji stała się niejako tłem dla bujnie rosnącej roślinności, niemo obserwując odradzające się wokół życie"
Architektura Murator postanowiła opowiedzieć o naszym projekcie Rewitalizacja byłej stołówki Huty Pokój na potrzeby ING. Zapraszamy do lektury!    
Link do artykułu: https://architektura.muratorplus.pl/realizacje/metamorfoza-dawnej-stolowki-huty-pokoj-w-rudzie-slaskiej-aa-CJpe-bycd-17sM.html?fbclid=IwAR3myjGqik2EOPthi18XnMEfJhF9Udo4HfcPXWs-7dq4Tsd24192ZepUtaU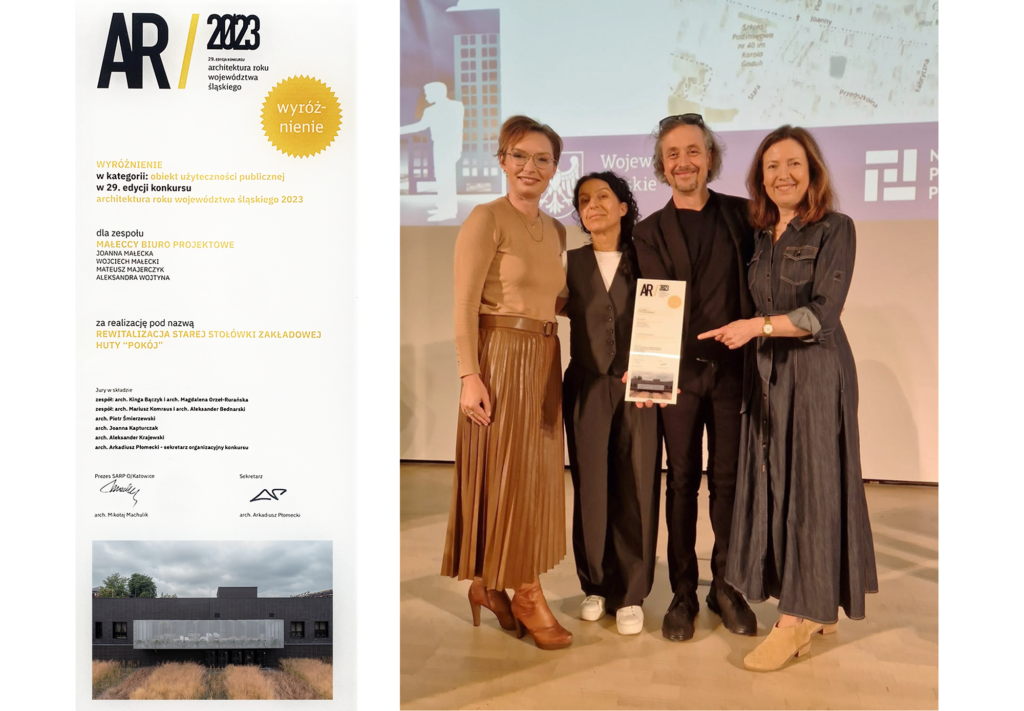 Wyróżnienie w konkursie Architektura Roku Województwa Śląskiego!
Z radością pragniemy poinformować, że zdobyliśmy wyróżnienie w konkursie Architektura Roku Województwa Ślaskiego 2023 w kategorii obiekt użyteczności publicznej za projekt Rewitalizacja byłej stołówki ,,Huty Pokój" na potrzeby ING. W towarzystwie Anny Golki i Judyty Banasiak-Słomiany z ING odebraliśmy nagrodę podczas Gali w Muzeum Śląskim. Gratulujemy także wszystkim nagrodzonym i wyróżnionym. 
Więcej informacji: http://www.sarp.katowice.pl/Wyniki_1016.html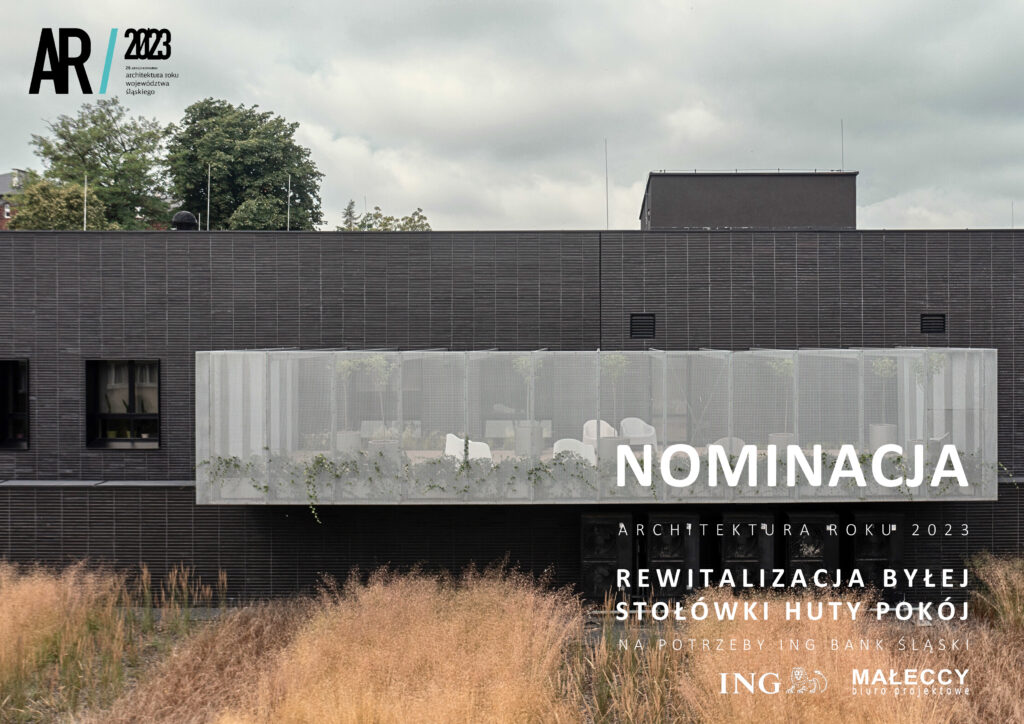 Nominacja do Nagrody Architektury Roku Województwa Śląskiego
Miło nam poinformować, że nasz projekt rewitalizacji byłej stołówki Huty Pokój wykonany na potrzeby ING Bank Śląski został nominowany do Nagrody Architektury Roku Województwa Śląskiego 2023. Więcej informacji: https://www.facebook.com/photo?fbid=798820972041187&set=a.169656051624352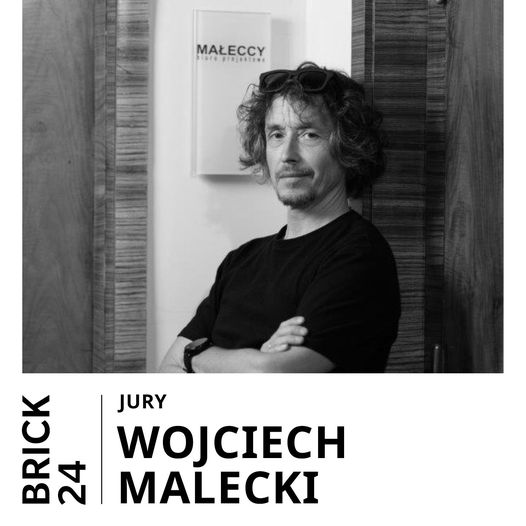 Wojciech Małecki w Jury konkursu BRICK AWARD 24
Więcej informacji: https://www.facebook.com/photo/?fbid=756977326436869&set=a.535050255296245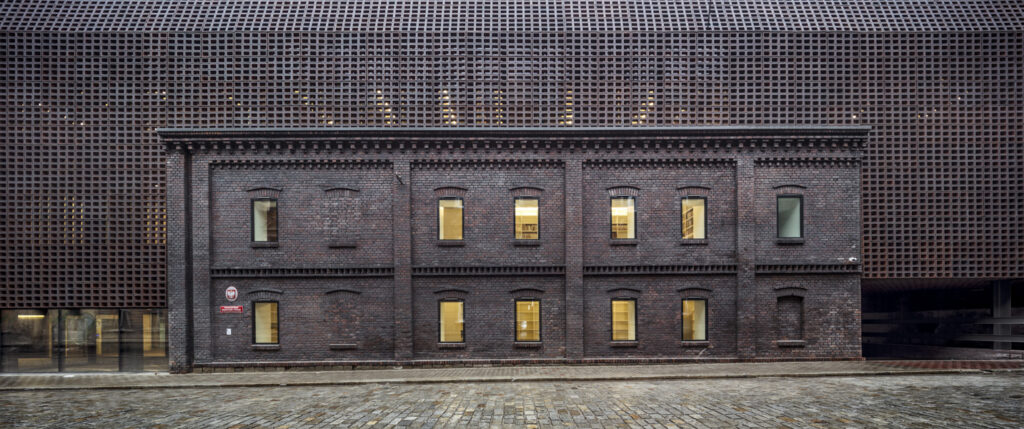 Brick on facades - article in Property Design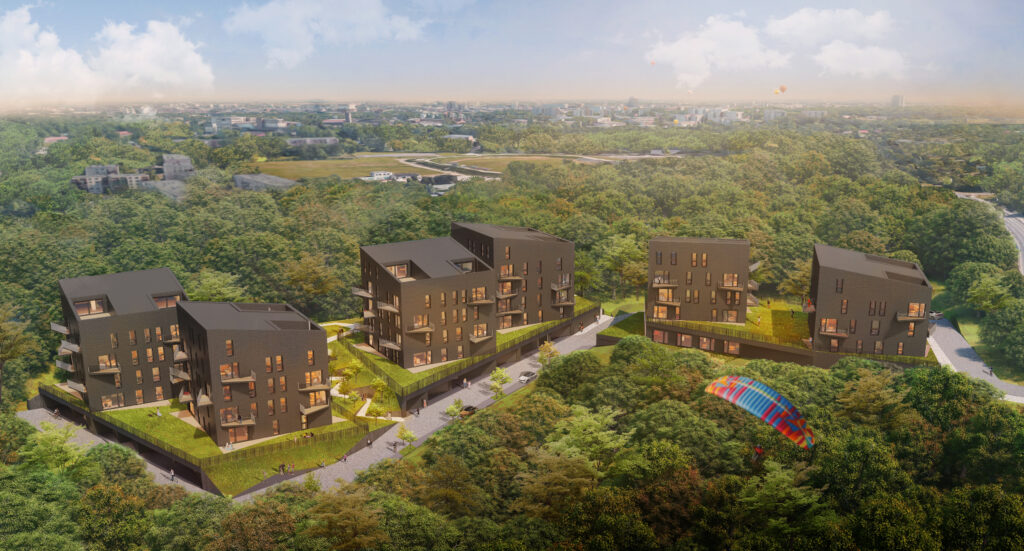 New project- Ligocka Station
Choose the icon of Katowice!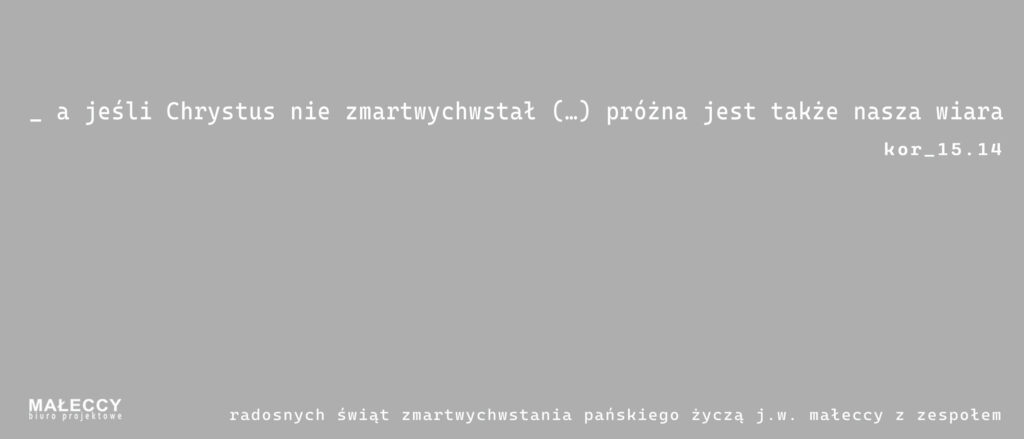 Happy Easter of the Resurrection of the Lord filled with love and hope.

Wishing Joanna and Wojciech Małecki with the Team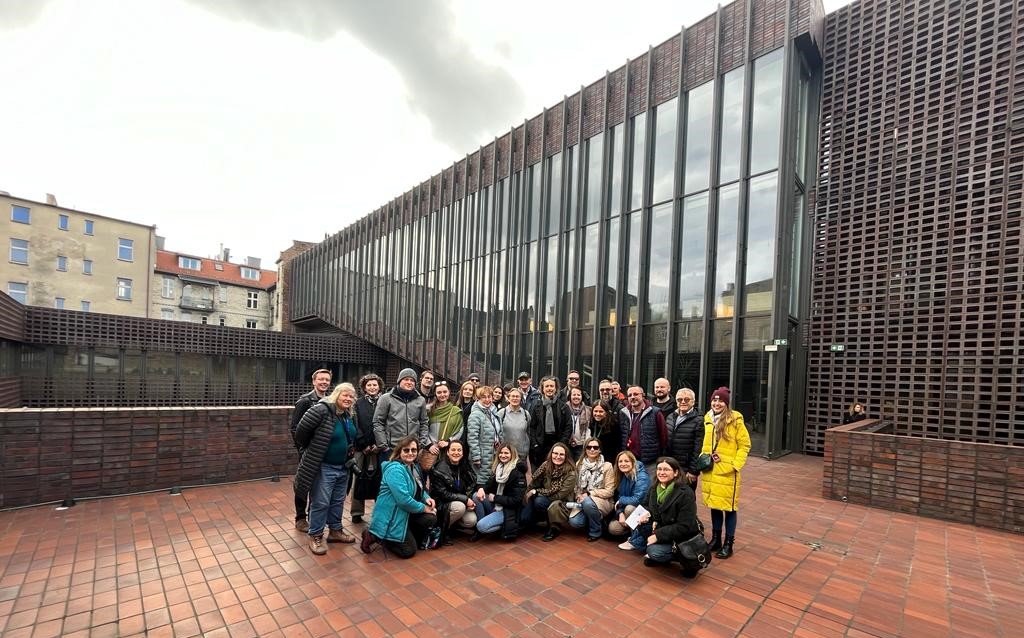 Guided tour of the Radio and Television Department
Last Friday it was nice to host the participants of the SARP Olsztyn training trip. Wojciech Małecki showed the Guests around the Faculty of Radio and Television in Katowice.
"Masters of Architecture 2004- 2021"- book
The Masters of Architecture series was initiated in 2004 by Wojciech Małecki. According to the original assumptions, it was to be a series of five lectures delivered by architects representing the five largest European capitals. Lectures by foreign architects are organized in Katowice until today and have influenced the education of many years of students who had access to completely different knowledge than their predecessors a few years earlier. Among the guests so far have been: Eduardo Souto de Moura, Hans Ibelings, Odile Decq, Jette Hopp from Snøhetta, Andy Bow from Foster+Partners and Jacob Kurek from Henning Larsen Architects
The book presents 70 architects from different parts of the world who visited the capital of Upper Silesia in 2004-2021 to share their knowledge and experience with the participants of the meetings. The whole is complemented by the memories of people who collaborated in the organization of the lectures. We will find here e.g. an interview with the originator of the series, Wojciech Małecki, texts by Tomasz Studniarek, Mikołaj Machulik and many others.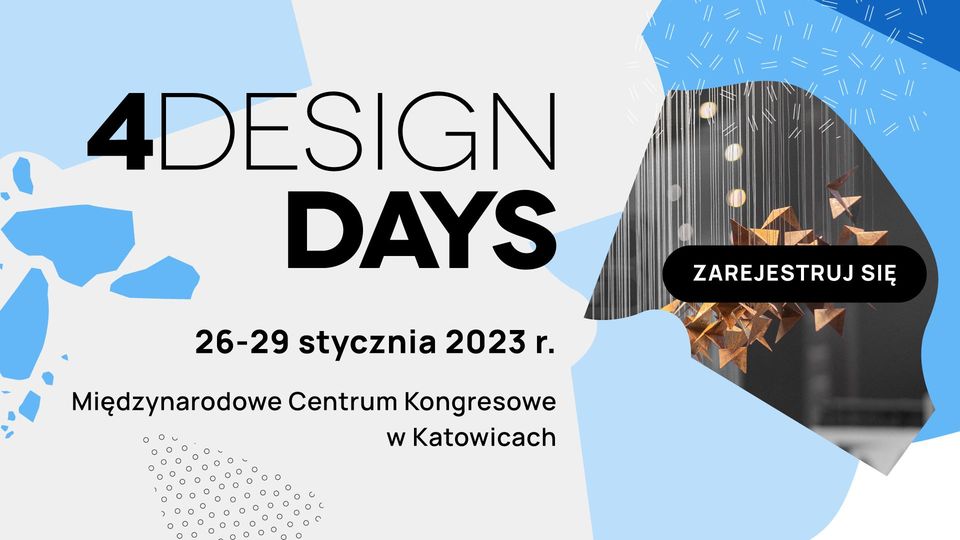 4 Design Days in Katowice
Joanna and Wojciech will be guests at 4DD and participants in the panel: 
Back to the sources. Mixed-use architecture is the future of Polish cities
27.01.2023 godz. 13-14
We also invite you to the event:
Premiere of the book on the Masters of Architecture series 28.01.2023 godz. 13-14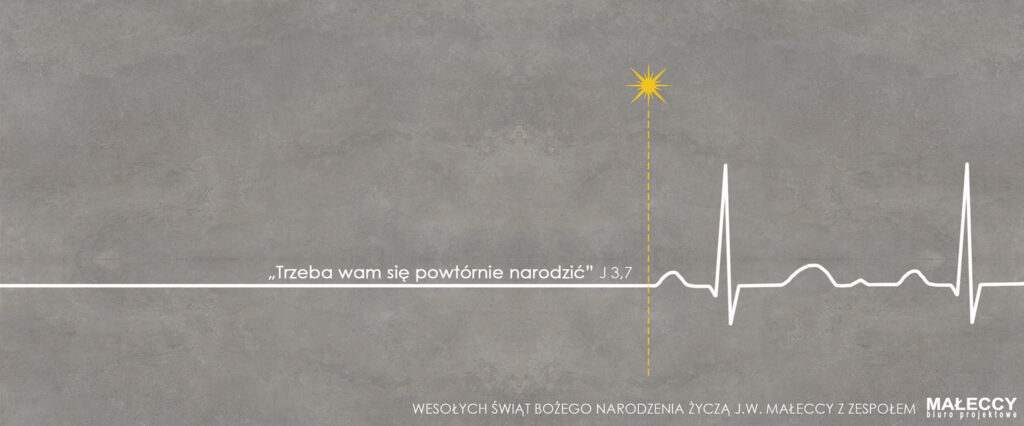 Christmas renewal, joy in the circle of loved ones and peace for the New Year
wish Joanna and Wojciech with the Team.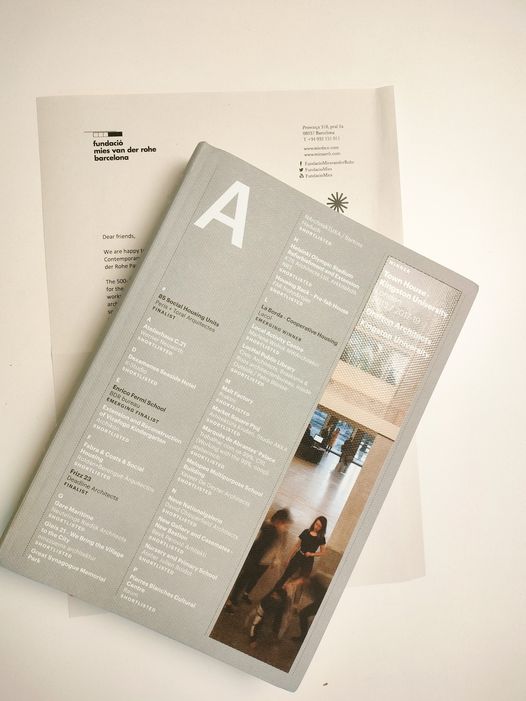 Publication of the New Verdon project by the Fundació Mies van der Rohe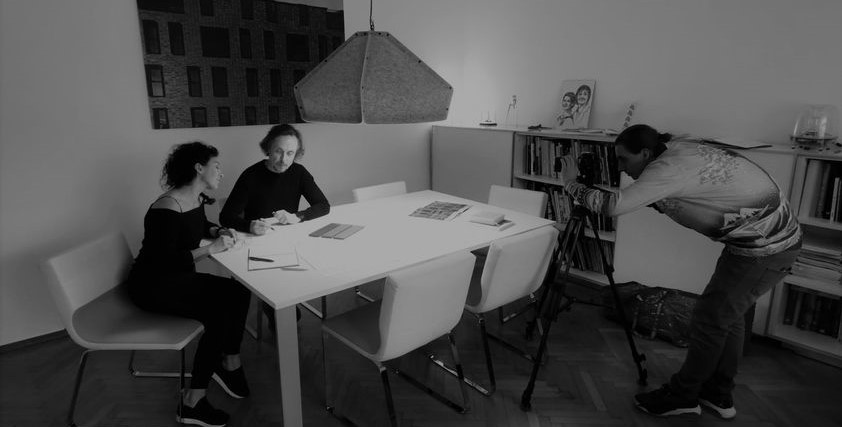 Last week, Joanna and Wojciech participated in recordings for the Wienerberger company, where they talked about the use of ceramics in architecture.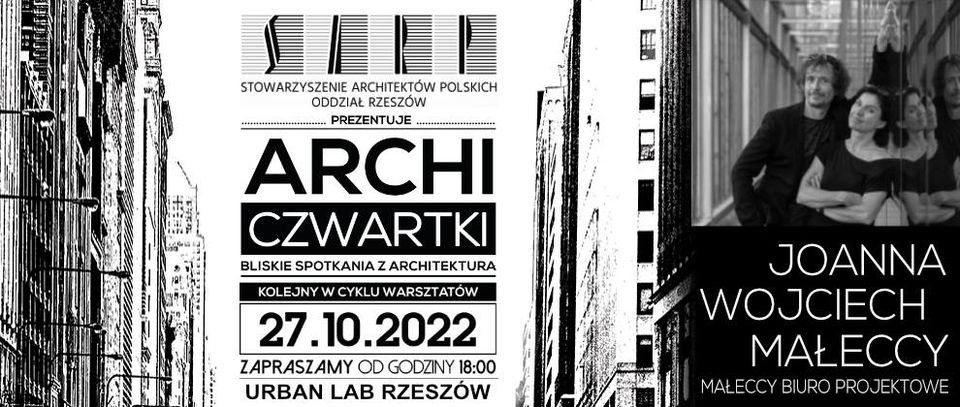 We recommend the latest issue of Builder magazine, including Joanna and Wojciech's reflections on colors.
link to the article: https://builderpolska.pl/wp-content/uploads/2022/11/Archit-11_2022_mprasa1.pd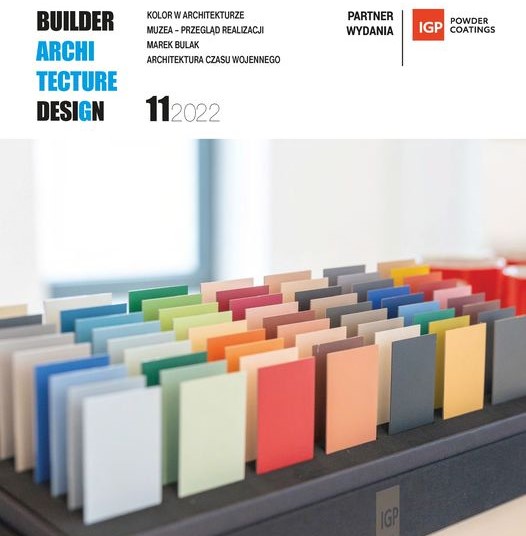 Invitation to a meeting with a lecture organized as part of "ARCHI-THURSDAYS".
The meeting will take place on October 27 at 18:00 in Rzeszów
For more details: https://www.facebook.com/events/1265276227584528/?ref=newsfeed. 
See you soon!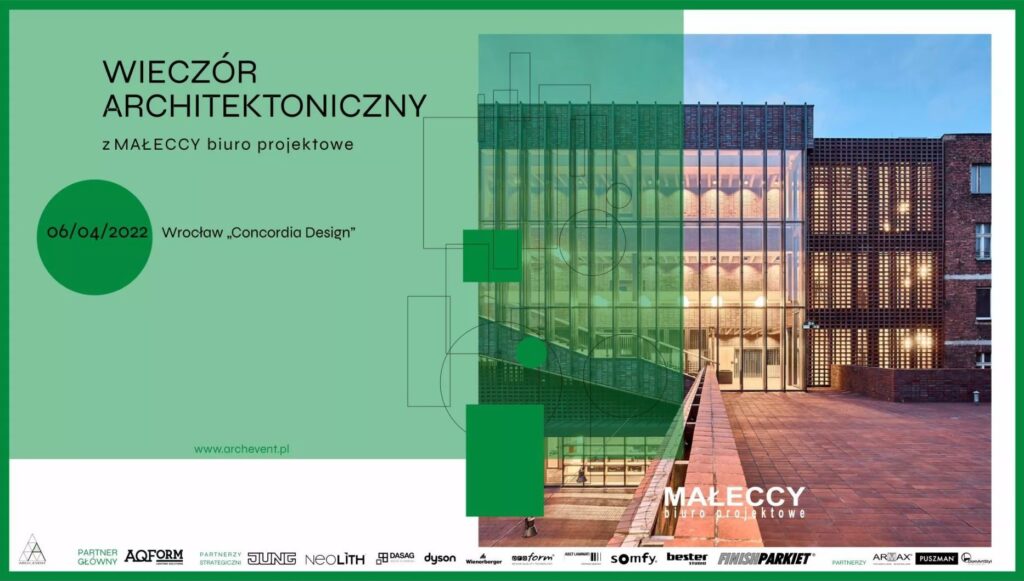 We cordially invite you to the Architectural Evening with our participation. The organizer of the event is ARCH_event. The meeting will take place on April 6 at Concordia Design Wrocław.
More details: https://archevent.pl/wieczor-architektoniczny-wroclaw-06-kwi-2022?fbclid… 
See you soon!